Pergola Builder Hutchinson, South Hutchinson, Nickerson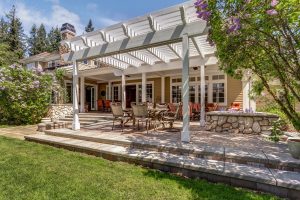 Make your yard pop with a beautiful new Pergola, Gazebo, or Covered Patio from Hutchinson Fence & Deck Company. If you're looking for a great company to build your new shade structure for you in Hutchinson, Buhler, Sterling, Willowbrook, Burrton, Halstead, Haven or the surrounding areas in Kansas, Hutchinson Fence & Deck Company is just a phone call away! Get a Free Quote at 620-798-4455
Gazebo Contractor in Kansas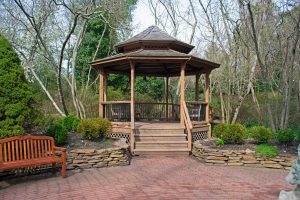 A gazebo is a wonderful addition to most any property. A gazebo is great for enjoying the outdoors, entertaining, or providing a covered space for outdoor barbecues or to provide a space for the kids to play. If you're looking to add a gazebo on your property in Inman, Medora, Yoder, Darlow or the surrounding areas, contact us today for a Free Quote.
Our gazebo designers will work with you to design your gazebo from start to finish. Choose what type of wood you'd like to use, what color stain, and options for the inside from electricity to seating to gazebo railing, stairs and more.
Covered Patios, Covered Deck Construction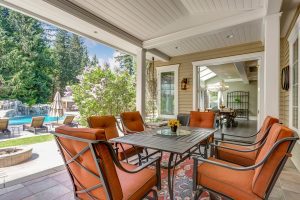 Hutchinson Fence & Deck Company is a complete exterior construction company. In addition to Security Gates and Swimming Pool Fences, we also take pride in providing high quality shade structures from the ground up including covered decks and covered patios. If you'd like to extend the roof of your home over your deck or patio, we can make that happen for you. If you'd like to install a retractable awning over your deck or patio, we can handle the installation of that as well.
If we can help you with a Free Quote on a newly construction Pergola, Covered Deck, Covered Patio, or Gazebo, please give our friendly designers a call at 620-798-4455